Product Content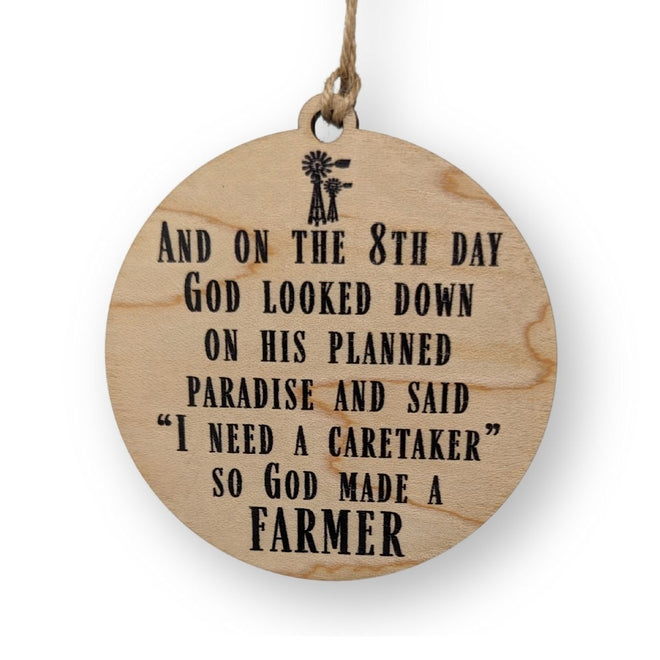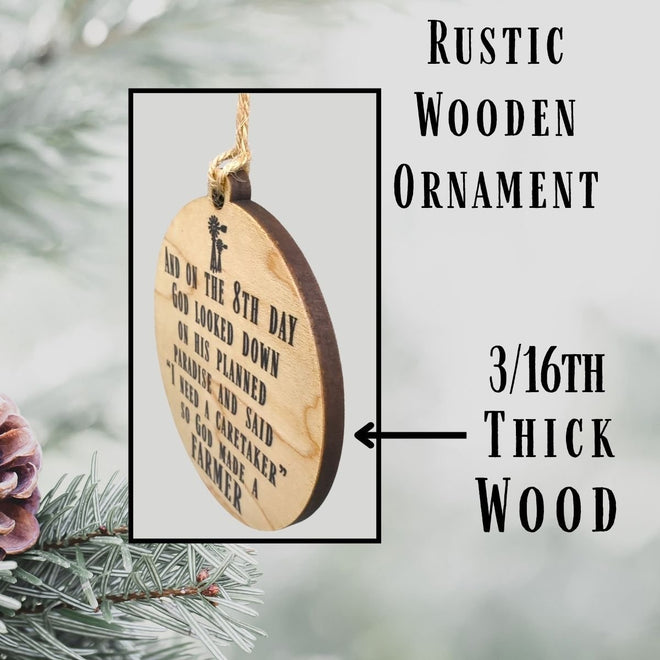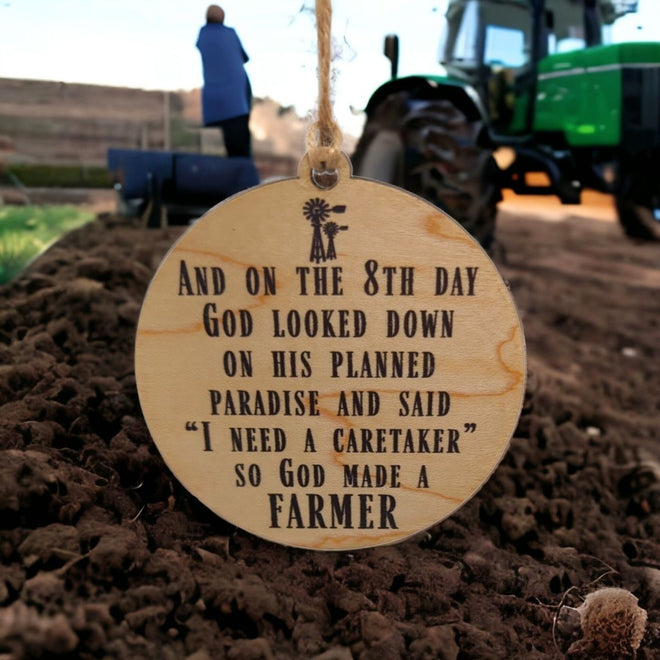 "God Made A Farmer" Ornament
$
12.95
You Save:

$-12.95

(100%)
"God Made A Farmer" Ornament
$
12.95
You Save:

$-12.95

(100%)
Product Description
Description
This beautiful wooden Christmas ornament is a tribute to the hardworking farmers of the world. It captures the iconic phrase: "And on the 8th Day God Looked Down On His Planned Paradise And Said 'I Need A Caretaker.' So God Made A Farmer." Adorning your tree this holiday season will be a reminder of those who work tirelessly and selflessly caring for our land and providing us with essential food, fuel, and fiber.
A unique gift that any farmer will love! This ornament is an instant classic to hang from any Christmas tree this year. The design is printed right on to one side of our premium wood ornament. 
Made in the USA to be enjoyed for years to come.
Dimensions & Specs

Size: 3.25" Round Flat Ornament
Printed on One Side
Material: 1/4" Wood
Twine Hanger for that Rustic Touch
Liquid error (snippets/vasta-scripts line 185): Could not find asset snippets/custom_scripts.liquid