Product Content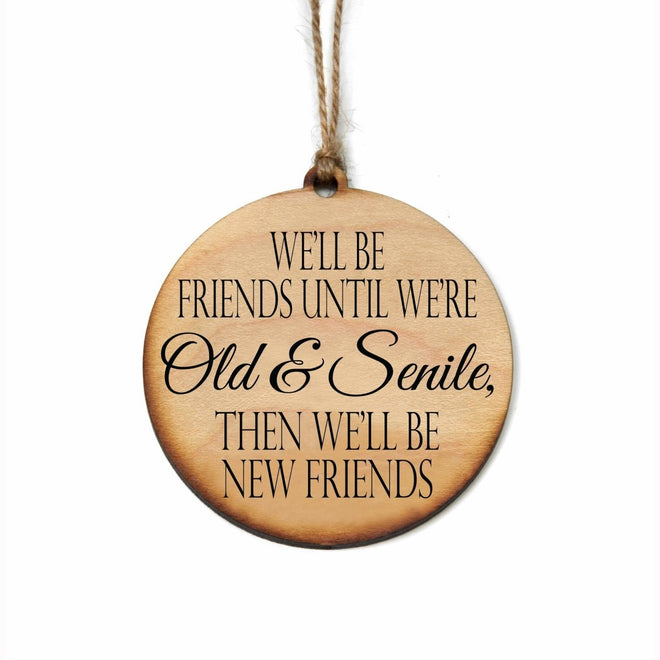 Christmas Gift for Friend - Old & Senile Wooden Christmas Ornament
$
12.95
You Save:

$-12.95

(100%)
Christmas Gift for Friend - Old & Senile Wooden Christmas Ornament
$
12.95
You Save:

$-12.95

(100%)
Product Description
Description
Our fun "We'll Be Friends Until We're Old & Senile, Then We'll Be New Friends" wooden Christmas Ornament makes a great Christmas gift for a friend.
It will bring a touch of charm into your winter wonderland this year. This ornament is an instant classic to hang from your Christmas tree this year. The design is printed right on to one side of our premium wood ornament. It's a Christmas Gift that any friend would love!
Made in the USA to be enjoyed for years to come.
Dimensions & Specs

Size: 3.25" Round Flat Ornament
Printed on One Side
Material: 1/4" Wood
Twine Hanger for that Rustic Touch
Liquid error (snippets/vasta-scripts line 185): Could not find asset snippets/custom_scripts.liquid