Product Content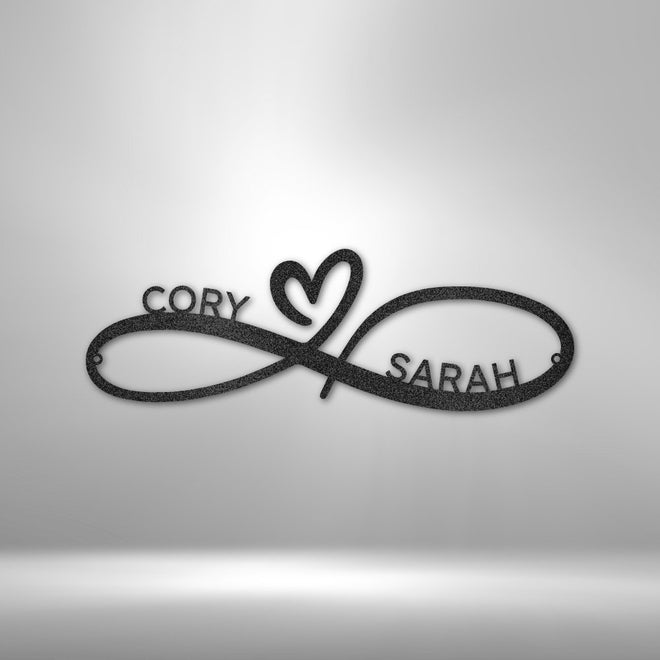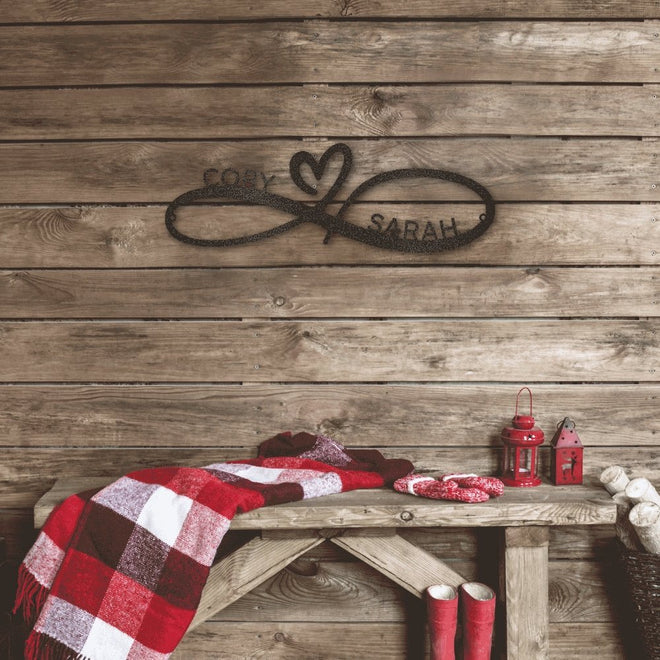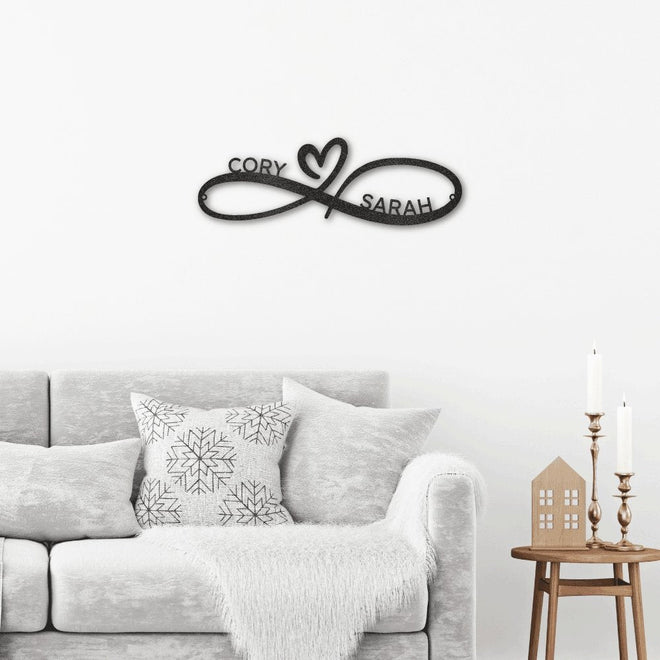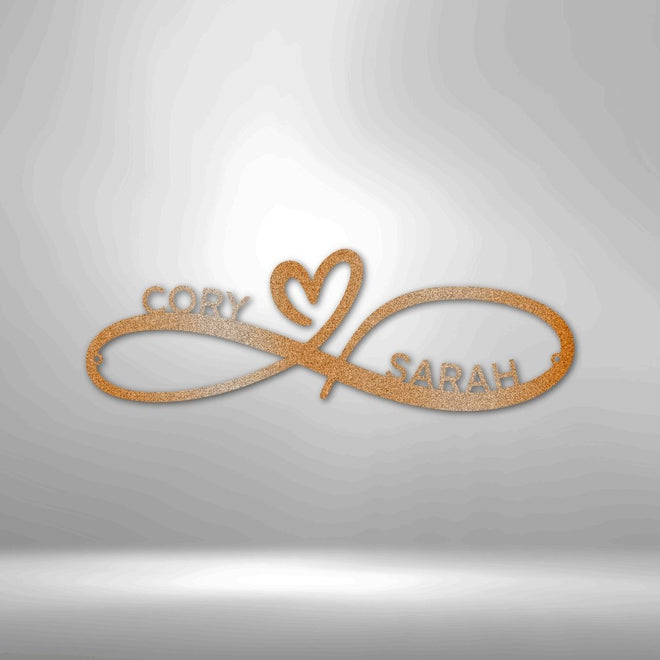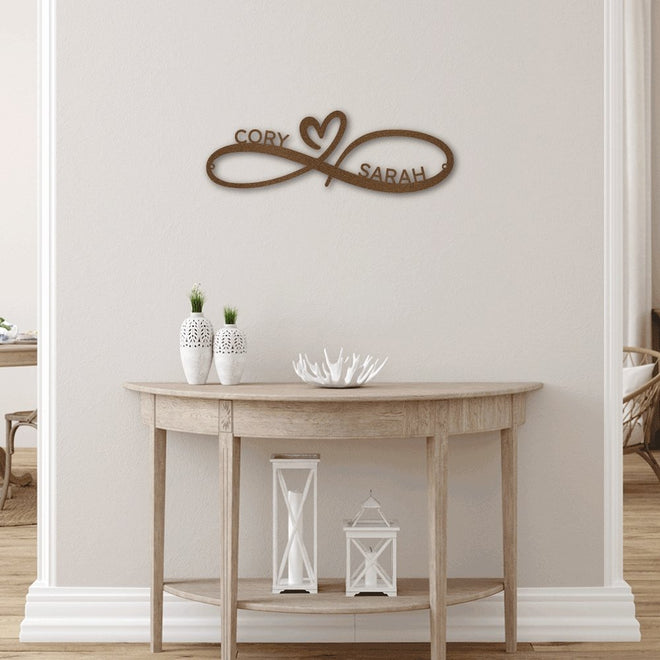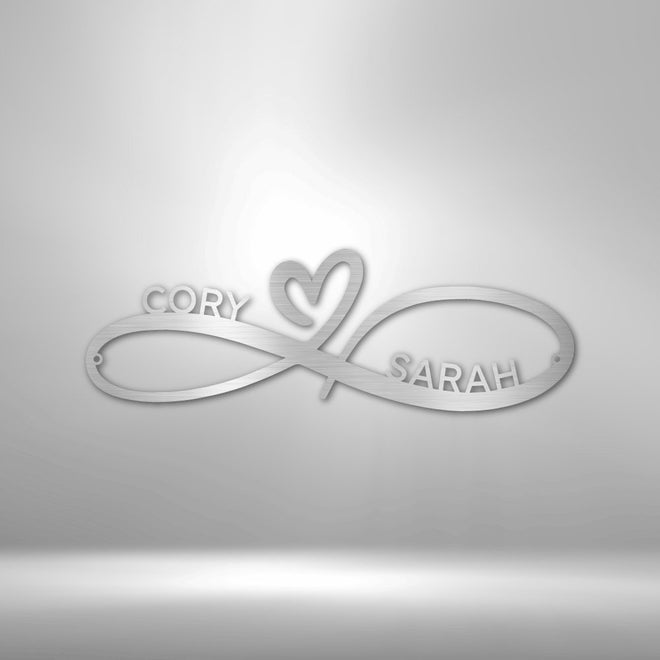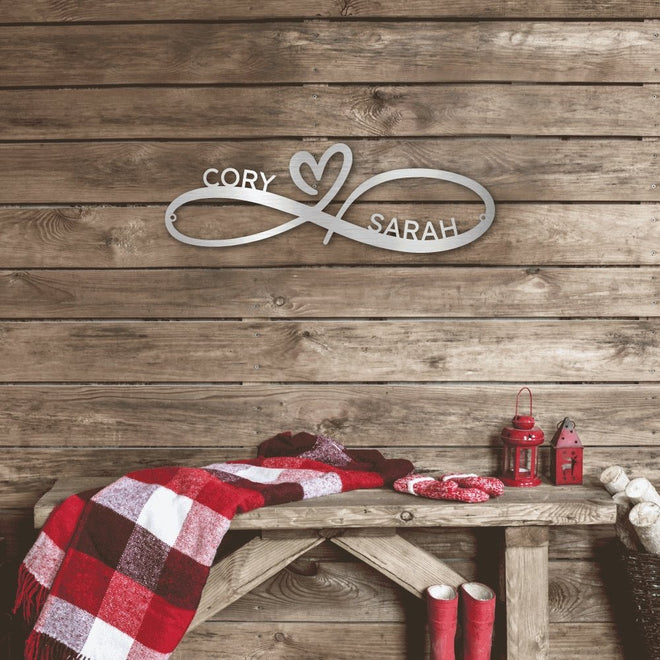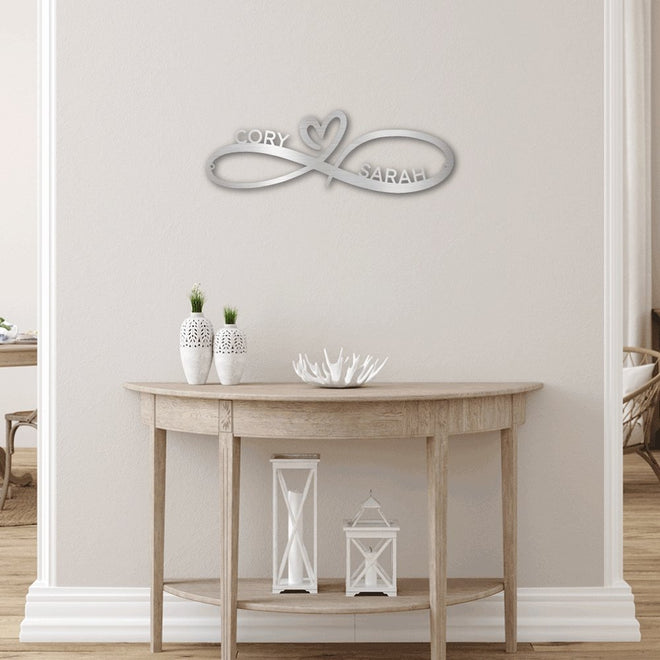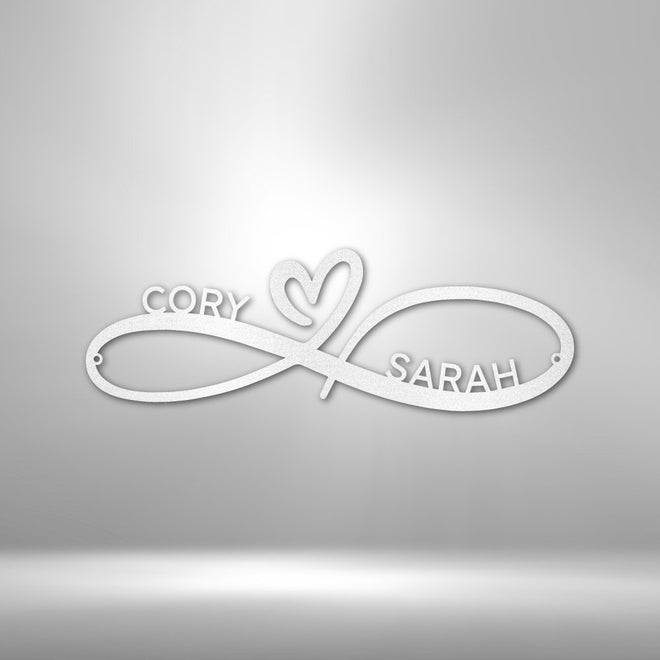 Personalized Infinity Heart Metal Sign
$
39.95
$54.95
$54.95
You Save:

$17.00

(25.39%)
Personalized Infinity Heart Metal Sign
$
39.95
$54.95
$54.95
You Save:

$17.00

(25.39%)
Product Description
Description
The Personalized Infinity Heart metal sign is the perfect gift for couples who have everything! Or the perfect way to show your love for someone special. The heart over infinity symbol is personalized with your names, making it a one-of-a-kind piece that will always remind you of how much you mean to each other.

Made in the USA, this sign is crafted from high-quality materials that will last for years.
Orders for our Personalized Infinity Heart signs are made custom for you, and due to the level of care and craftsmanship put into each of them, they ship within 10-14 days. Please allow extra time during peak periods.
Each sign is laser cut from mild steel and powder coated so you can hang this item indoors or outdoors. High quality, durable, and will not deteriorate! Mounting hardware is not included.
✅ Unique, One-Of-A-Kind Gift
✅ NOT SOLD in stores

Product Dimensions (inches):
12 - 11.5" x 3.75"
15 - 14.5" x 4.75"
18 - 17.5" x 5.75"
24 - 23.5" x 7.75"
30 - 29.5" x 9.75"
Purchase Protection for Metal Signs can be purchased here: Purchase Protection

Liquid error (snippets/vasta-scripts line 185): Could not find asset snippets/custom_scripts.liquid